We are a med spa located in Carrollton Texas. Established in 2018, we have made a strong niche for ourselves as a popular beauty and wellness center.
We treat our clients as our families, and we even offer consultation services with our professionals for developing beauty regimes to suit you.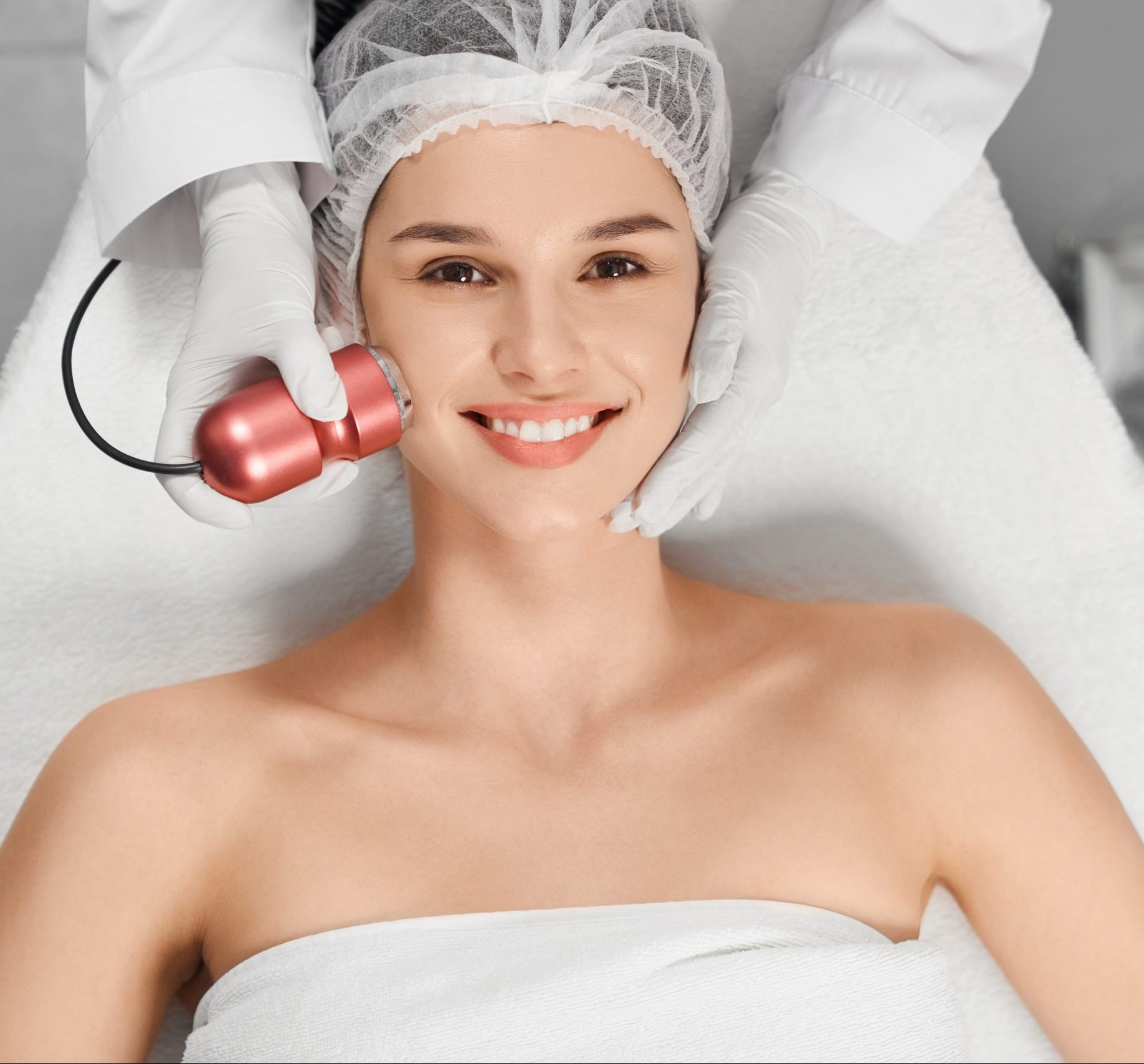 Also known as collagen induction therapy, micro-needling is a minimally invasive cosmetic procedure which induces collagen production to treat various skin problems.
Microneedling can treat acne scars, fine lines, wrinkles, enlarged pores, hyperpigmentation, sunspots, lost elasticity, uneven skin textures & skin tones and stretch marks.
Through pin pricking, slight injury is caused on the surface of the skin which stimulates the skin to produce collagen-rich tissues. Microneedling is usually preferred over other forms of cosmetic surgeries as it provides better effective results in less time with minimum side effects.
2. Microneedling with PRP
Endorsed by Kim Kardashian, microneedling with Platelet Rich Plasma (PRP) has become increasingly popular. Also known as the vampire facial, platelet-rich plasma is derived from plasma and used on the skin.
The plasma contains a variety of beneficial factors and growth factors which heals the skin cells and improves skin tone and smooths the perfections. Microneedling with PRP involves two steps.
An FDA approved device or professional-grade derma roller is applied to the desired areas of the face. A syringe of blood is drawn from the arm and put into a centrifuge for 15 minutes. The PRP gets separated and massaged onto the treated area after microneedling. The micro punctures help in easy penetration of the platelet-rich plasma.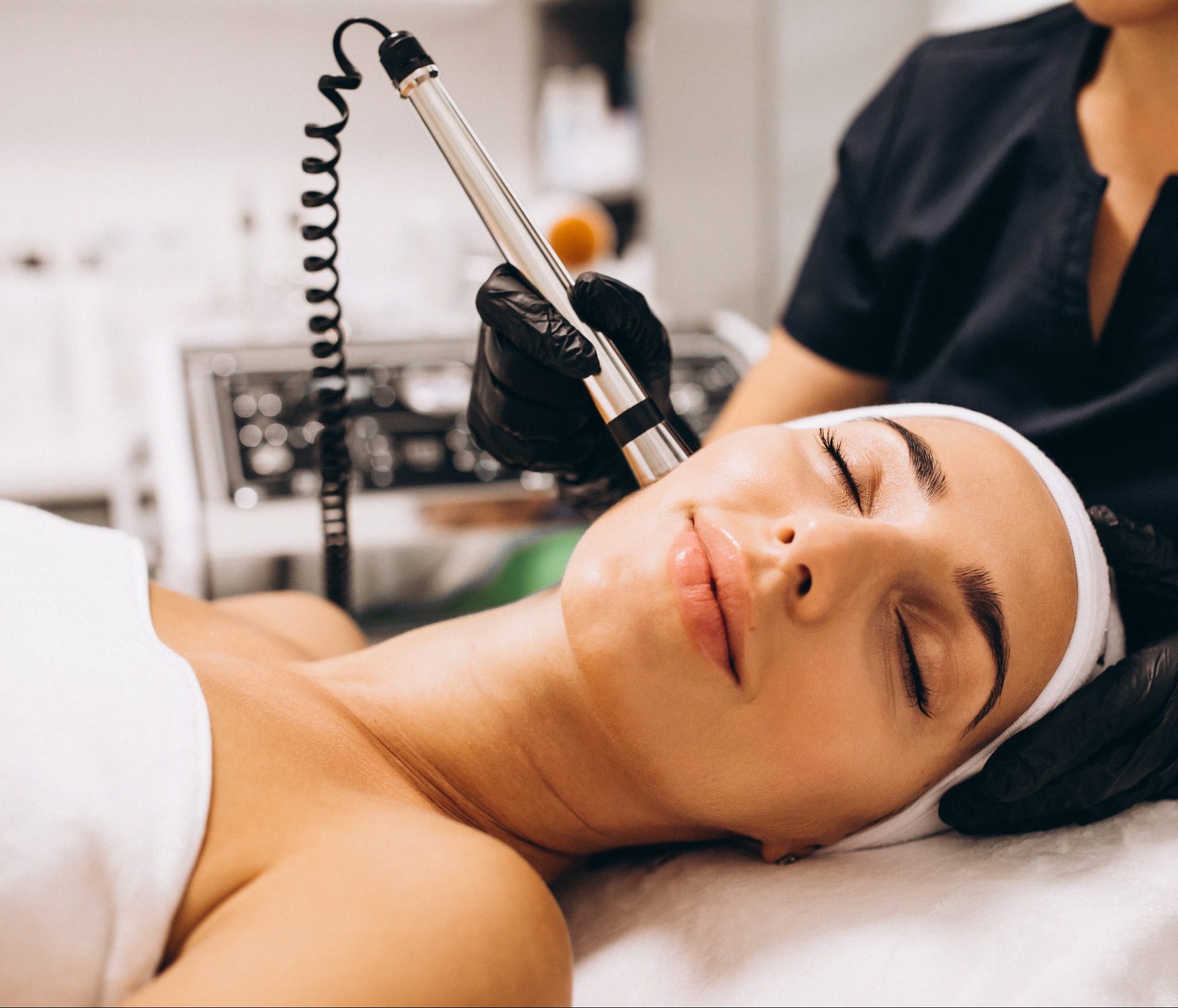 Microdermabrasion is a minimally invasive procedure used to treat skin conditions like improving skin texture and tone, treating the appearance of wrinkles, fine lines, acne scarring, age spots and alleviating sun damage. This in-house procedure takes an hour and includes an applicator with an abrasive surface sanding the outer layer of the skin for rejuvenation.
Microdermabrasion can be done in three ways
Diamond tip handpiece: This instrument is designed to gently exfoliate the skin cells and suction them out immediately.
A cost-effective cosmetic procedure, chemical peel treatments are used to remove damaged skin cells and used for treating acne scars, fine lines & wrinkles hyperpigmentation, melasma, scars, sun damage, uneven skin tone, and redness.
There are three different types of chemical peels
Superficial peels: use of mild acid to exfoliate gently. Penetrates the outermost layer of skin only.
Medium peels: Glycolic acid or trichloroacetic are used to penetrate the middle layers of skin and effectively remove damaged skin cells.
Deep peels: Phenol or trichloroacetic acid are used to penetrate fully to remove the damaged skin cells
Chemical peels are performed based on the type of chemical peel the client wishes to try on. During chemical peels, a brush, cotton ball, or gauge are used to apply on the skin and are used to remove the dead skin cells gently.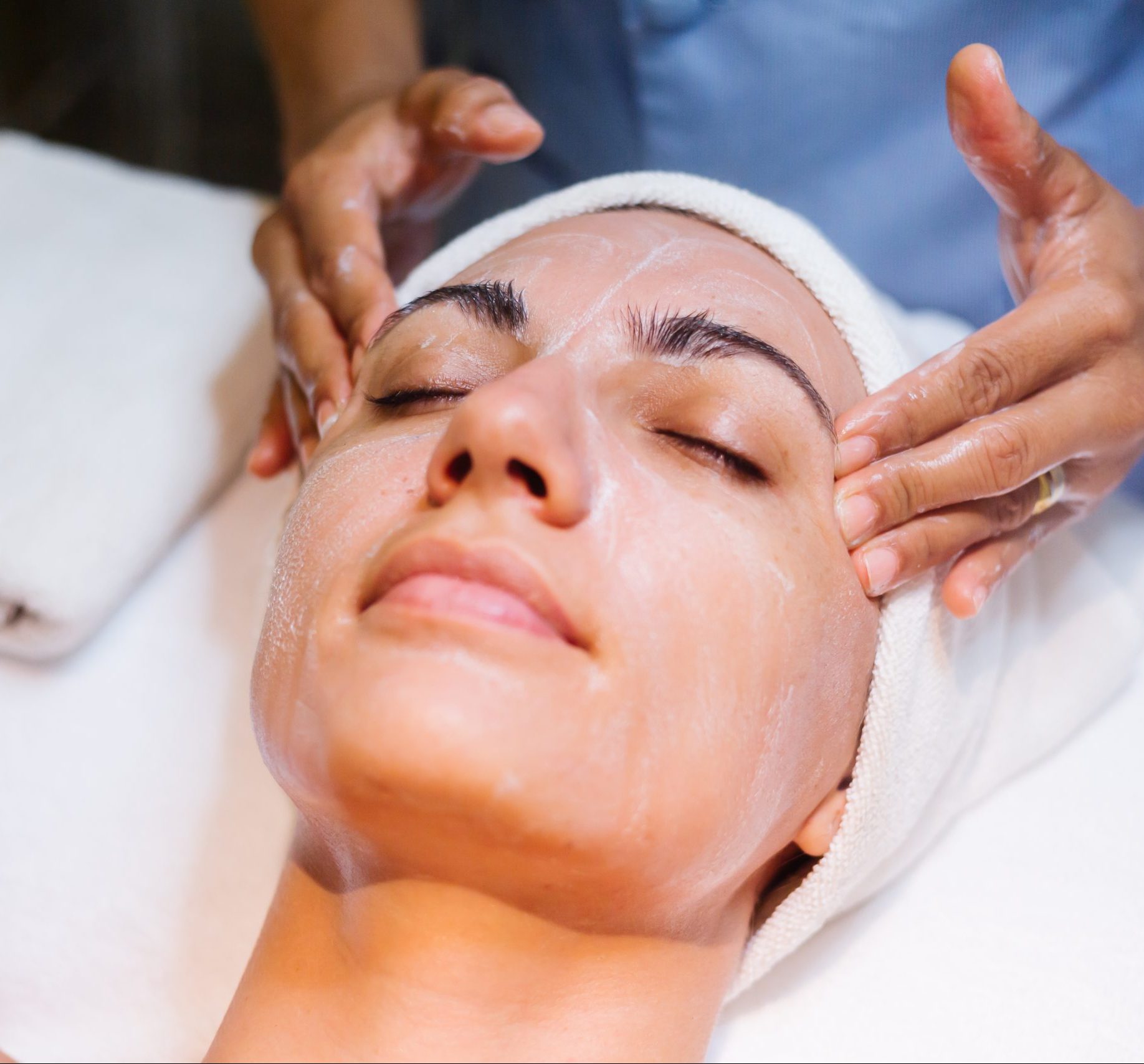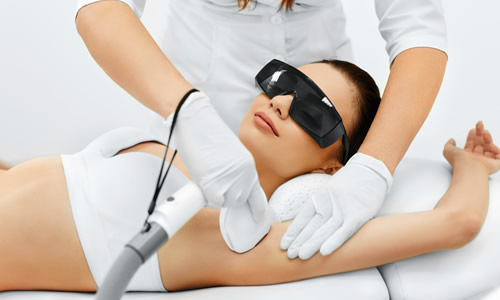 Laser hair removal is an effective, non-invasive method of removing unwanted body hair.
A pulsating, intense beam of light is used to remove unwanted hair growth from the body. The laser beam passes through the hair follicles and destroys them. The hair follicle absorbs the light beam and evaporates instantly. A cooling gel is applied to the target area which provides a numbing effect. When the light beam passes through the hair follicle, a warm prickling sensation can be felt.
This procedure inhibits the growth of hair in the future. The target areas of laser hair removal are armpits, arms, bikini line, back, chin, chest, neck, shoulders, and upper legs.
It is important to acknowledge here certain side effects are redness, inflammation and itchiness can be observed after laser hair removal treatment.
Tattoos are beautiful portrayals of self-expression. However, often tattoos have to be removed in some cases.
Tattoo removal can be performed in the following three ways
Laser removal: Lasers are used to fade and lighten the tattoo. Through a Q- switched laser or picosure, strong pulsating energies heat the skin and help in dissolving the tattoo. Usually, 7-10 sessions are required for the complete removal of the tattoos.
Approximately 50 million individuals get affected with acne each year. Therefore, laser treatment of acne is used to minimize the appearance of acne scars and is a popular cosmetic procedure.
The laser acne treatment works in two ways. The heat from the laser is used to remove the skin top layers of the acne. As the scar layer peels off, the skin appears to be smoother. Heat and light from laser help in the renewal of the skin as it helps in the growth of new healthy cells. Blood is drawn due to the laser of the heat and inflammation is effectively reduced.
Target areas of the laser acne removal treatment include arms, back, face, neck and upper torso.
Popularly known as body sculpting, body contouring is a popular cosmetic procedure used to reshape areas of the body. Body contouring can include procedures like getting rid of unwanted skin, and excess fat and contouring and reshaping the area.
Body contouring can involve both surgical and non-surgical procedures. In non-surgical procedures like cryo lipolysis, injection lipolysis, laser lipolysis and radiofrequency lipolysis include cold temperatures, deoxycholic acid, lasers and ultrasound waves to destroy fat cells.
On the other hand, surgical body contouring techniques include lift and tucks and liposuction. The target areas of body contouring are arms, stomach, buttock, backs, thighs, neck and chin. Body contouring helps in shaping and defining body parts and produces younger and smoother skin.
Cost-effective and minimally invasive procedures and skin tightening treatments are popular among young and old alike. These treatments help in reshaping the required areas in the body but produce fewer complications and recovery is much simpler.
Skin tightening involves treatments like radiofrequency and the usage of intense pulsed light. Did you know radiofrequency or thermalift was one of the first few treatments used to restore lost collagen in the skin?
These treatments use controlled radio waves on areas of skin where one wishes to lighten or bring the changes. Radiofrequency treatments also include procedures of thermage and ellixis. On the other hand, the usage of intense pulsed light through a device known as velashape is used to target fat cells and shrink them. Infrared waves are used in the skin to break fat deposits.
Cavitation or Ultrasonic cavitation is a form of minimally invasive cosmetic procedure used to remove unwanted fat under the skin. Cavitation is considered to be a safer alternative to liposuction as it does not include any incision and produces minimum side effects.
The target areas of ultrasonic cavitation are the face, hips, neck, stomach, thighs and upper arms. Cavitation uses ultrasound technology to break the fat cells. The ultrasound waves sent deep into the skin cause disruptive vibrations which cause the fat cells to break apart and dislodge from the dermal layers. The fat cells get absorbed by the lymphatic systems and drained out as a waste product.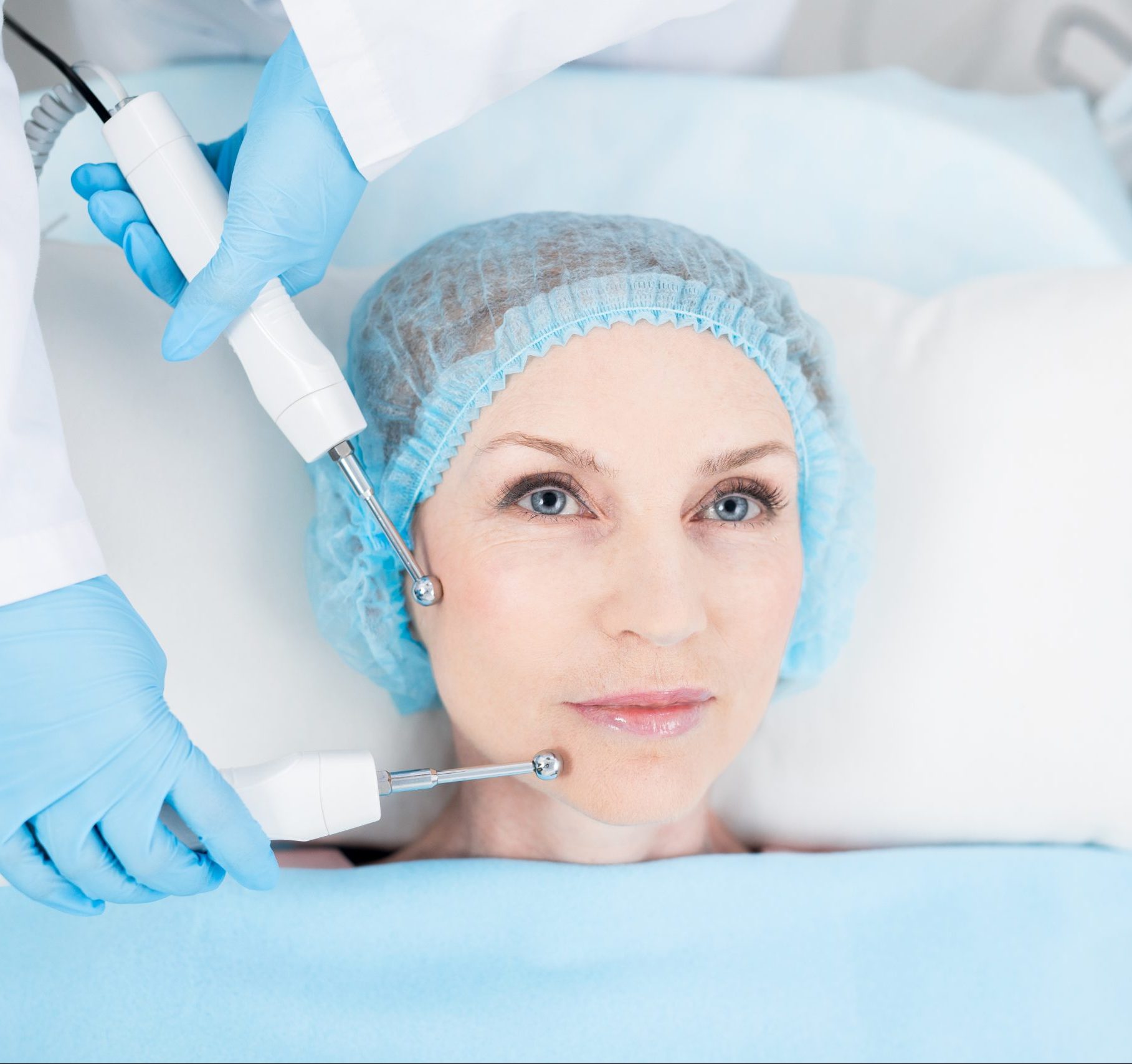 11. Non-invasive Liposuction
Liposuction is the process of removal of unwanted fat from the body. Non-invasive liposuction is performed by laser, ultrasound, frequency and cold. The benefits of non-invasive liposuction include minimum production of side effects, reduced healing time and low cost.
Non-invasive liposuction can be performed in the following ways
Lipodissolve: Upon usage of medication and enzymes on targeted areas, unwanted fat from the body is dissolved
Thermage: A heated laser is used to treat unwanted fat cells and melt them.
Liposonix ultrasound: Ultrasound is used to get rid of unwanted fat cells.
Using cooling technology, cryolipolysis allows freezing the unwanted fat in the body. The cooled cells begin to shrink in course of a few months and later gets disposed of through the liver. The target areas of cryolipolysis are the stomach, abdomen, flank areas, inner thighs and upper arms. Cryolipolysis is a non-invasive cosmetic procedure and provides visible results within a few sessions.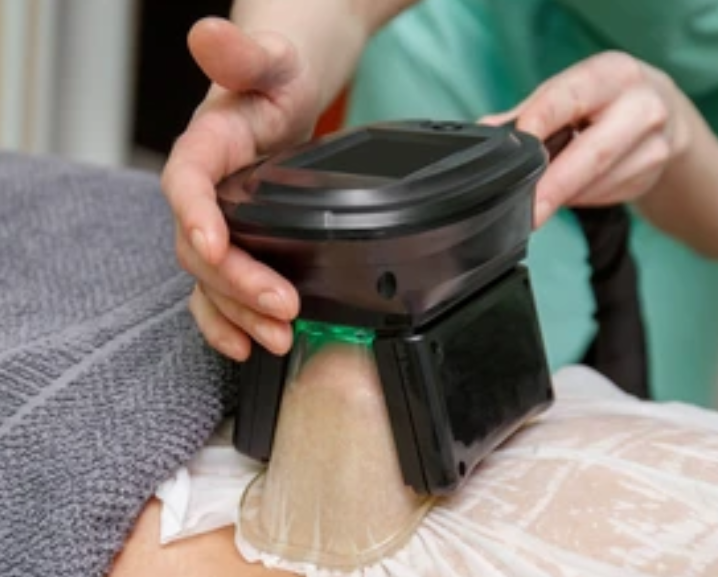 12. Non-Surgical Butt Lift
Vacuum therapy or cupping is the procedure used to lift, tighten, and tone the buttock without surgery. It is an effective treatment to round out the buttocks, break down cellulite and fatty deposits, and improve lymphatic drainage by eliminating toxins from the body. The vacuum helps to increase mass, improve skin laxity, and stimulate collagen and elastin in the treated area. It also decreases muscle tension and more. Specialized suctions cups are applied to the buttocks for approx. 30-45 min. Pressure is increased to the patient's tolerance. The patient rests on the table while the machine works to reach the level of enhancement. The procedure is safe it can be done weekly or multiple times during a week. No Pain, No Surgery, and No Downtime!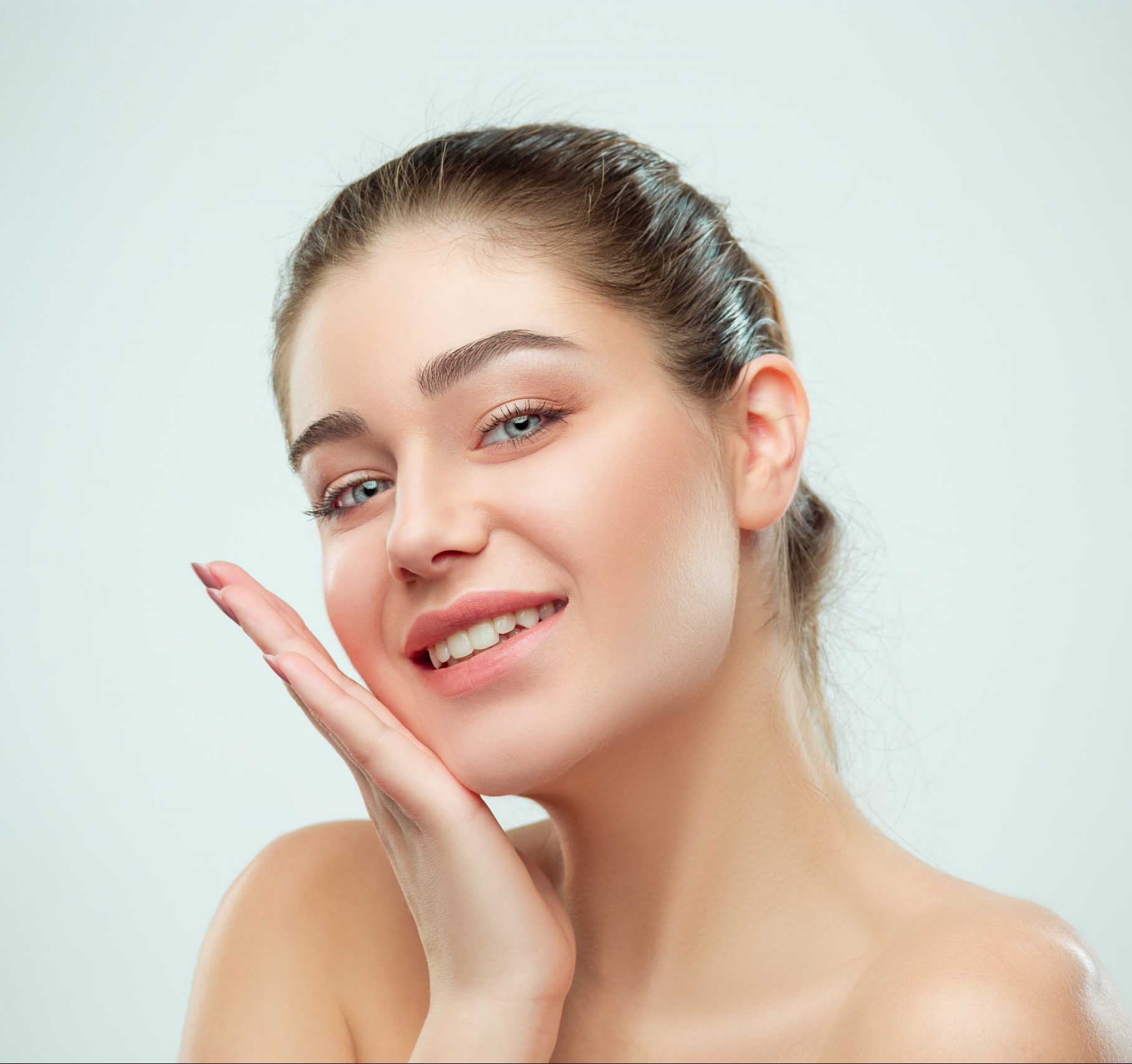 Standing for Intense Pulsed Light photofacial, IPL photofacial is a popular cosmetic treatment which uses light therapy to treat skin conditions like unwanted hair, wrinkles, and spots. A gel is applied to the skin and light pulses emitted from the IPL device are run over the skin.
IPL photofacial is an excellent procedure for treating skin ailments. The sessions are quicker unlike other cosmetic treatments and visible results can be observed quickly. Since it is a minimally invasive cosmetic procedure, side effects are minimum, and recovery is fast, and the skin heals quickly.
14. Manual Lymphatic Massage
The lymphatic system of the body helps in the elimination of toxins from the body, however certain conditions can lead to the building of the lymph fluids. Manual lymphatic massage aids in draining the lymphatic system.
There are two stages of lymphatic massaging, clearing and reabsorption. Clearing helps in creating a vacuum with gentle pressure preparing it to usher more fluid in causing a flushing effect. The entire lymphatic system of the body except for the head drains near the left shoulder, right arm and right side of the heart is avoided.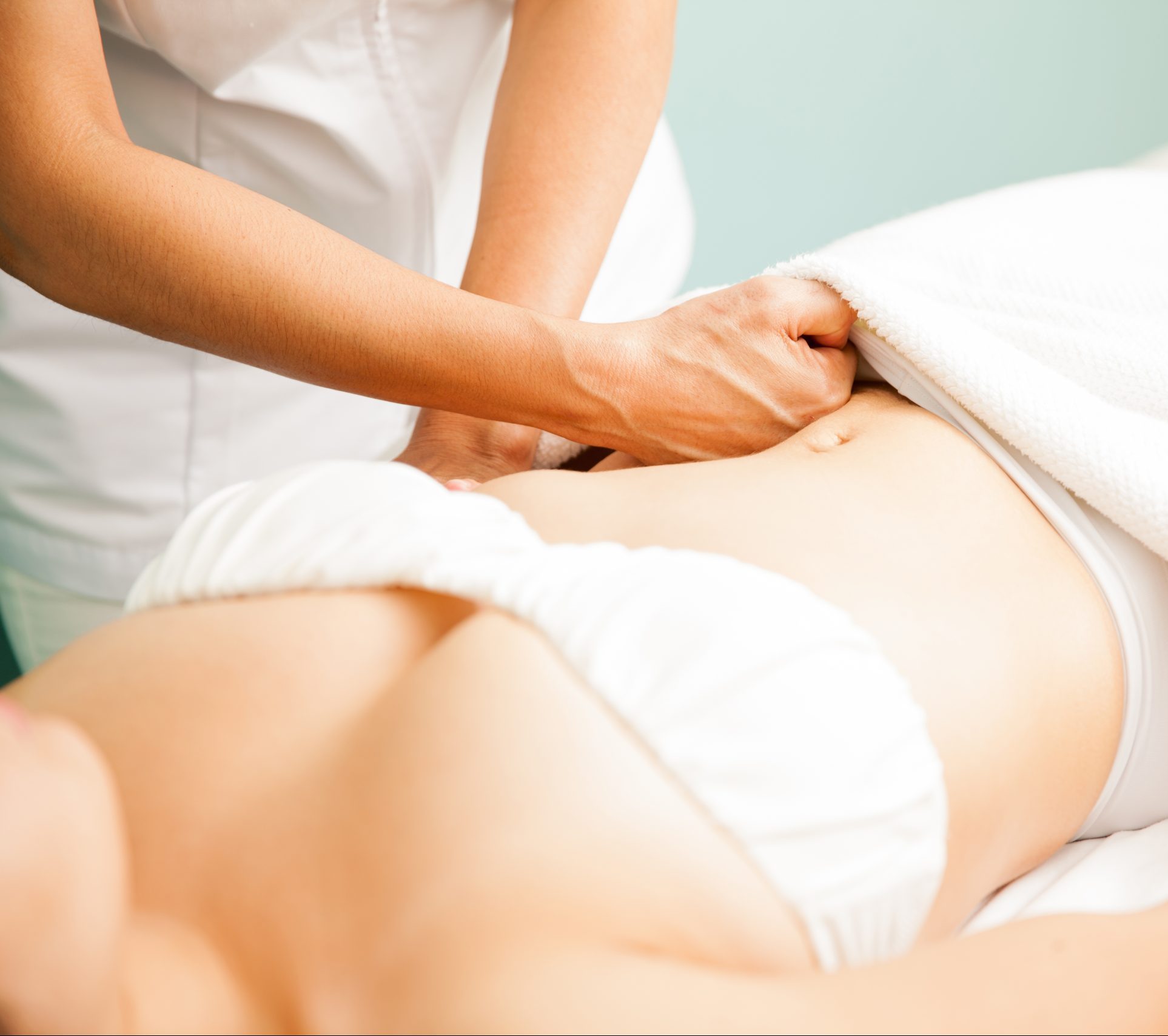 16. Electric Muscle Stimulation (EMS)
EMS stimulates muscle contraction, using electric impulses to strengthen weak muscles. Pads are placed over the middle of the muscle that requires stimulation. Pain-free micro-currents expand and contract the targeted area. Cells beneath the skin is targeted to create long-lasting results. The primary goal of this procedure is muscle toning also known as "Passive Exercise". EMS is great to use in conjunction with non-surgical butt lift therapy. The benefits of EMS are improved circulation, enhanced muscle strength, and improved skin elasticity by lifting and sculpting the treated
Medical weight loss to our services: We now offer SEMAGLUTIDE, a generic of Wegovy. This medication works to lower high blood sugar by increasing the amount of insulin that is released, lowering the amount of glucagon released, and delaying gastric emptying. It also controls appetite reducing the amount of food that you want to eat. Semaglutide is a glucagon-like peptide-1 (GLP-1) agonist. This is a weekly injection into the abdomen. We also offer several alternatives to semaglutide such as Contrave, Qsymia, Skinny weekly injections, and more. Contact us today to join our weight loss program. All Programs include monthly visits with the provider, medications or prescriptions for the medication, and a meal plan. We have a remote nutritionist that can work with you for meal planning.